All of the latest developments in selected novel antitumor targets of ASCO in 2019

The 2019 Annual Meeting of the American Society of Clinical Oncology (ASCO) will be held in Chicago from May 31 to June 4.
ASCO, as the world's leading and most influential academic organization specializing in oncology, as well as the prestigious and largest academic conference in the field of clinical oncology, has always been committed to the prevention and treatment of cancer. It will gather the global elites of clinical oncology research and present the latest international scientific research achievements in clinical oncology and cancer treatment technologies to the profession. Cancer immunotherapy will undoubtedly be an important topic of ASCO, and the clinical trial results of novel antitumor targets will attract attention. Below, the editor is presenting readers with a compilation of some new targets .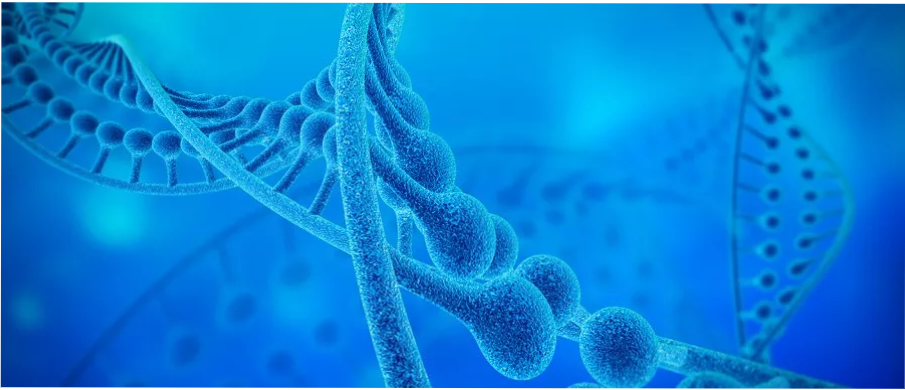 01
Publication of phase I clinical results of small molecule drugs with KRASG12C mutation
KRAS is one of the first oncogenes discovered, and its mutation is present in approximately one-fourth of human tumors and is one of the most well-defined targets in the field of oncology drug development. Unfortunately, however, despite its promising future, KRAS has been nearly unconquerable for a long time, due to the fact that the KRAS protein is a featureless, nearly spherical structure with no obvious binding site, making it difficult to synthesize a compound that can do target binding with it and inhibit its activity. At present, KRAS has become a synonym for "nonmedicinal" targets in the field of oncology drug development.

Amgen
The KRASG12C mutation was found in approximately 13% of lung adenocarcinomas and 1-3% of other solid tumors, but has no approved targeted treatment yet. AMG510, a novel small molecule, can specifically and irreversibly inhibit the KRASG12C mutation by locking the KRASG12C mutant protein in an inactive GDP-bound state (Fig. 1)
Figure 1: Chemical Structure of AMG510 and Mechanism of Action of MRTX849 (Source: official website for Amgen and Mirati )

This meeting reported the progress of the phase 1 clinical trial of AMG510 in locally advanced or metastatic KRASG12C mutant solid tumors (clinical trial number: NCT03600883). Among a total of 22 patients (8 men and 8 women, whose average age was 55. 5 ), 6 cases of NSCLC, 15 of CRC, and 1 of another type of cancer were enrolled. Most patients (n = 17) had more than three prior therapies. The median duration of treatment was 28 days (range, 8-134). 9 patients were evaluated for their tumor response, including 1 with partial response (non-small cell lung cancer), 6 in stable condition (4 colorectal cancer, 2 non-small cell lung cancer; median duration of treatment: 9. 7 weeks), and 2 with disease aggravation. Twenty patients continued to accept AMG510 treatment. An additional partial response in a patient with NSCLC was reported after data cut-off.
AMG510 was well tolerated at the dose levels tested and showed anti-tumor activity when administered as monotherapy to patients with advanced KRASG12C mutant solid tumors. Its maximum tolerated dose has not been defined, and explorative studies on its dose are continuing.
Source: 2019 ASCO Abstract No: 3003

Mirati
Another drug trial on MRTX849 targeting KRASG12C mutation is also ongoing. One multi-center, multi-arm, phase 1/2 trial assessed the safety, PK, metabolites, pharmacodynamics, and clinical activity of MRTX849 in patients with advanced solid tumors with KRASG12C mutation. Recruitment for this trial is ongoing. (clinical trial number: NCT0233785249).
Source: 2019 ASCO Abstract No: TPS3161
02
Progress of phase I clinical trial on First-in-class AMHRII monoclonal antibody

GamaMabs Pharma
AMHRII (Anti-Mullerian-hormone receptor II) belongs to the TGF-β receptor family, and its membrane protein expression is found in about 70% of gynecological tumors. Recently, GamaMabs, a French company focused on cancer immunity, introduced the first Murlentamab monoclonal antibody targeting AMHRII for the treatment of advanced gynecological cancer. Low fucose and monoclonal antibodies that enhance the binding ability of FcRn receptor can be produced with the help of the company's EMABling and HuMabFc platforms and will mediate ADCC action by binding to the CD16 target of macrophages (Fig. 2).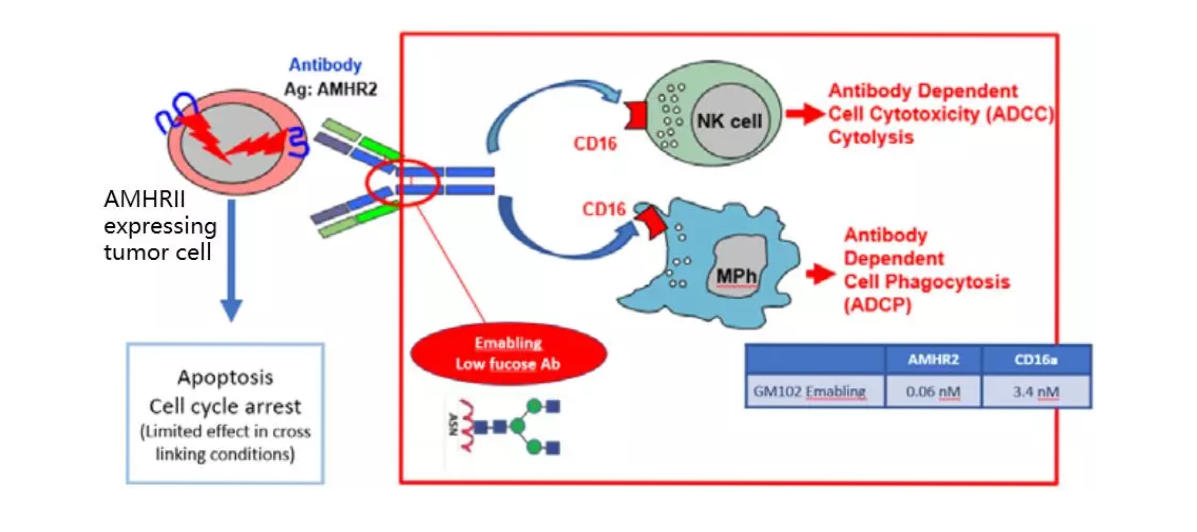 Figure 2 The mechanism of Action of the AMHRII Monoclonal Antibody (Source: ENA 2018 Poster #LBA15)
In this meeting, the researchers reported the results of the clinical trial of Murlentamab and its combination with Carboplatin and Paclitaxel in the treatment of advanced gynecological cancer (clinical trial number: NCT02978755). A total of 68 patients were enrolled, of whom 59 were treated with Murlentamab alone and 9 with the combination of Carboplatin and Paclitaxel. No significant dose toxicity was observed in clinical trials, and most of them showed symptoms of fatigue and weakness. One patient was given Murlentamab as monotherapy showed a partial response, and 4 of 9 patients were given drug combination showed response (1 CR + 3 PR) .
Overall, 22/67 (33%) patients were progression-free at the fourth month. In 17 patients treated for more than 6 months, 6/9 (67%) with granulosa cell carcinoma of the ovary treated with Murlentamab alone, and 4/5 (80%) with endometrial and cervical cancer treated with Murlentamab combined with chemotherapy drugs had their PFS significantly prolonged. Thus, the results of clinical trials indicated the potential of Murlentamab in targeting AMHRII and the potential of its combination with chemotherapy drugs and chemotherapy in the treatment of advanced gynecological cancer.
Source: 2019 ASCO Abstract No: 2521
03
Progress of Phase I clinical trial on First-in-class targeted B7-H4 monoclonal antibody


FivePrime Therapeutics
B7-H4, a transmembrane protein of the B7 family, is a negative regulator of T cells and is expressed at high levels in about 50% of cancers, including breast cancer, ovarian cancer, and endometrial cancer. FPA150 is a fully humanized antibody targeting B7-H4 that blocks the T cell checkpoint pathway and has enhanced antibody-dependent cell-mediated cytotoxicity (Fig. 3). It is the first therapeutic mAb that targets B7-H4 into the clinical stage. This meeting reported the preliminary results of clinical phase 1a/1b of FPA150 research in advanced solid tumors (clinical trial number: NCT03514121).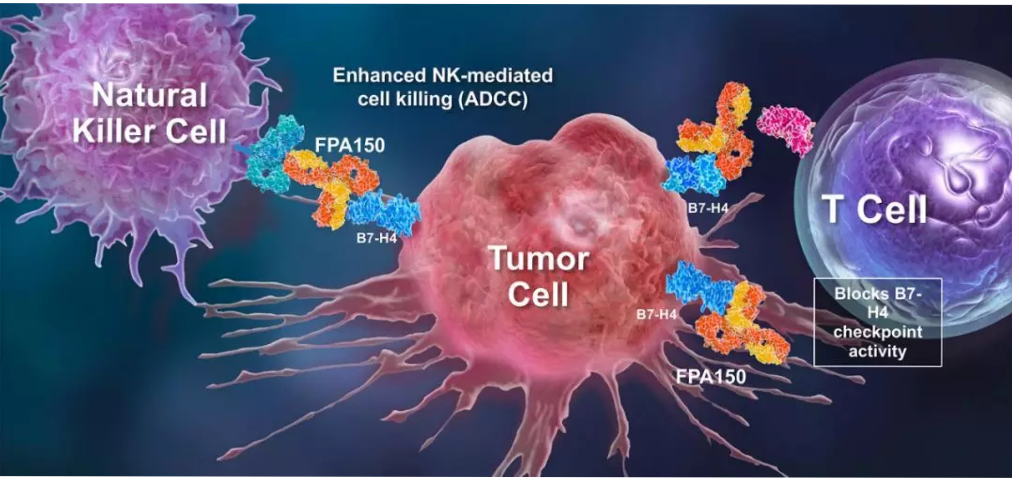 Figure 3 Mechanism of action of the FPA150 antibody (source: FivePrime Therapeutics official website)
FPA150 monotherapy showed a good safety profile and demonstrated no dose-limiting toxicities or treatment-related serious adverse events, and also demonstrated no treatment-related adverse effects (TRAEs) that might lead to discontinuation of FPA150. The majority of TRAEs were at Grade 1-2, and the most common symptoms were diarrhea and fatigue (16. 7%). One patient had grade 3 hypertension. Assessment of its antitumor activity is ongoing. The recommended dose is 20 mg/kg Q3W. The clinical 1b trial of FPA150 monotherapy in B7-H4 + breast cancer, ovarian cancer, and endometrial cancer began in February 2019. We will continue to follow the latest clinical advances in safety, PK, biomarkers, and efficacy.
Source: 2019 ASCO Abstract No: 2529
04
Treatment of solid tumors with a fully humanized monoclonal antibody CAN04 (Nidanilimab) targeting IL1RAP
Cantargia
Interleukin 1 receptor accessory protein (IL1RAP), is expressed in a variety of solid tumors, including cancer cells and tumor-associated inflammatory cells (Figure 4). CAN04 is the first fully humanized monoclonal antibody that targets IL1RAP, blocks IL-1α/β signaling pathway, and triggers antibody-dependent cellular cytotoxicity (ADCC).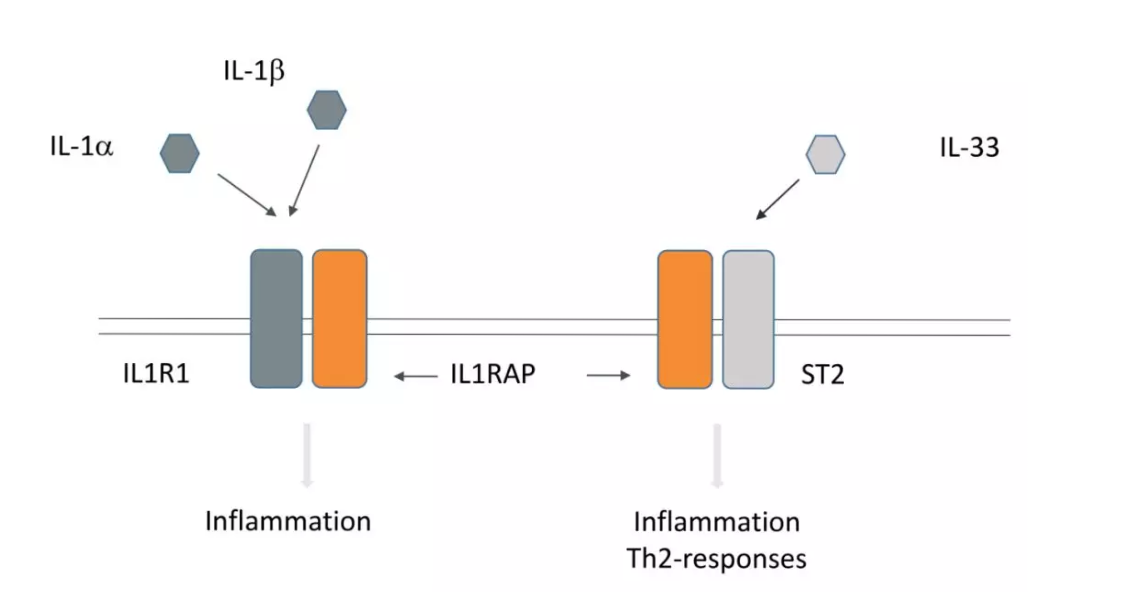 Figure 4 IL1RAP activates the downstream signaling pathway via binding with ST2 (Source: Cantargia official website Poster)
This meeting reported results on the safety and tolerability of CAN04 (clinical trial number: NCT023267316), which studied patients with recurrent or refractory non-small cell lung cancer (NSCLC), pancreatic ductal adenocarcinoma (PDAC), breast cancer or colorectal cancer, and used a 3 + 3 dose escalation design. Twenty-two patients were enrolled in 5 groups (1-10 mg/kg). Adverse reactions occurred mainly after the first dose, and the most common adverse reactions were: infusion-related reactions (41%), fever (27%), fatigue (23%), chills (23%), and nausea (23%). Grade 3 or 4 adverse reactions included 1 case of infusion related reaction, 1 case of neutropenia/leukopenia, and 1 case of hypokalemia. Serum CRP and IL-6 levels decreased after two weeks of treatment.
Among patients who received at least one dose of CAN04, 9/20 (45%) cases were in stable condition at 8-week follow-up. Two other patients, one with NSCLC after 6 months' treatment and one with PDAC after 4 months' treatment, were in stable condition (the latter was still on treatment). CAN04 showed safety, and the phase 2 dose was determined to be 10 mg/kg. The dose expansion trials will be carried out to evaluate CAN04 as a monotherapy and in combination with related chemotherapy regimens, respectively, in the treatment of non-small cell lung cancer and pancreatic ductal adenocarcinoma. .
Source: 2019 ASCO Abstract No: 2504
05
Progress in the clinical phase I trial of COM701 for advanced tumors

Compugen
PVRIG is a recently discovered immune checkpoint similar to TIGIT and PD-1. The monoclonal antibody COM701 developed targeting PVRIG had been proven to be able to block PVRIG and strenthen the activity of T cells and NK cells (Fig. 5).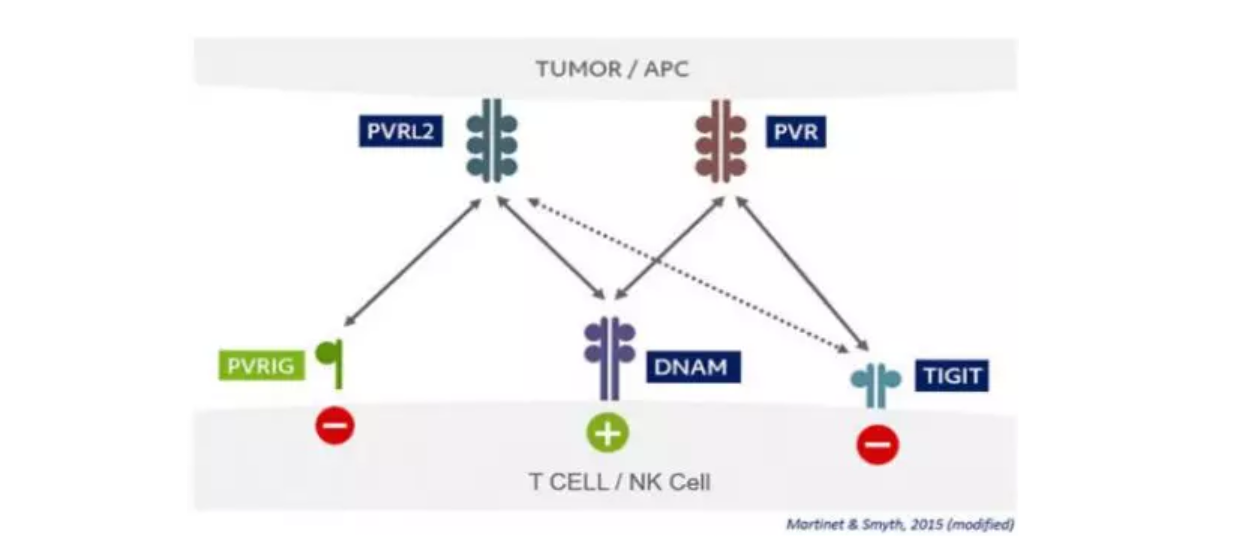 Figure 5. PVRIG/TIGIT/DNAM-1 Pathway (source: Compugen official website)
It is also able to effectively inhibit the growth of tumors in animal models. Based on preclinical studies, the investigators initiated a clinical trial on COM701 for advanced metastatic tumors (clinical trial number: NCT03667716). Enrolled patients include those with tumors who did not respond to other immunotherapies, such as anti-PD-1, anti-PD-L1, anti-CTLA-4, and anti-CD37, etc. The objective of this clinical trial is to observe the safety and pharmacokinetic traits of COM701 given by intravenous injection. The second purpose is to observe the effect of COM701 on immune activation and anti-tumor activity. Recruitment for this clinical trial currently is ongoing. Anti-PD1 still has the problems of drug resistance and small population of patients which are beneficiary from it . We are looking forward to discovering that targeting PVRIG as monotherapy or in combination with other immune checkpoint inhibitors would be more potent.
Source: 2019 ASCO Abstract No: TPS2657
06
Phase I clinical trial on the safety and immune-activating function of PIN-2

PIN Pharma
PIN-2 is a short peptide that is membrane-permeable. Preclinical studies have shown that PIN-2 can enhance the activity of antigen-presenting cells and can up-regulate the expression of CD80 and CD86. A variety of animal models revealed that PIN-2 can inhibit tumor growth and also significantly increase the infiltration of CD8 + cells in tumor tissue.
The meeting abstract presents part of phase I data on PIN-2 (clinical trial number: ACTRN12617001597381). This clinical trial evaluated the safety and PD data of one or two cycles of intravenous injection of PIN-2 in cancer patients receiving multiple lines of therapy. The results showed a significant immune activation response in patients injected with PIN-2 for 6 hours, showing a significant increase in TNF-α levels (p = 0. 0142). One patient developed anemia but had no other side effects above grade 3. This clinical trial showed that PIN-2 had good tolerability. The increase of TNF-α levels is consistent with preclinical data. We will continue to focus on the subsequent effects of PIN-2 as a monotherapy or in combination with other agents in cancer.
Source: 2019 ASCO Abstract No: 2600
07
Treatment of metastatic and refractory castrated prostate cancer with a novel monoclonal antibody

Zumutor Biologics
LLT1 (Lectin-like transcript 1), a member of the C-type lectin superfamily, is expressed on tumor cells and various immune cells. It evades immune surveillance by interacting with CD161, a key receptor expressed by NK cells, NKT cells, γδ T cells, etc. Therefore, it will be a new immunotherapeutic strategy to develop a novel monoclonal antibody based on LLT1 targets to induce NK cells to target tumors.
Researchers from the Zumutor company have generated PC3 prostate cancer cell lines to study LLT1 expression and its interaction with immune cells to understand the role of LLT1 in metastatic prostate cancer (mCRPC). LLT1 over-expression on tumor cells is influenced by cytokines and various TLR. The novel LLT1 antibody will inhibit the CD161-LLT1 interaction, leading to IFNγ production and NK cell-mediated cytotoxicity. In a humanized HuNOG mouse model inoculated with PC3 cell line, a significant reduction in tumor growth was observed when single LLT1 antibody was used in combination with immune checkpoint inhibitors. Therefore, the combination of LLT1 antibody and PD1/PDL1 inhibitor could synergistically inhibit tumor growth.
Zumutor is an immuno-oncology company that focuses on NK cell therapy. The company has two proprietary antibody engineering platforms for the development of novel immunotherapies targeting innate immunity and modulating the tumor microenvironment. Among them, the developed candidate drug ZM008 targeting LLT1 has completed preclinical in vivo experimental evaluation, for which phase I clinical trials are expected to be launched this year.
Source: 2019 ASCO Abstract No: e14222
08
The progress of CCR7 monoclonal antibody in the treatment of hematologic cancer
Catapult Therapeutics

C-C chemokine receptor type 7 (CCR7) is a G protein-coupled receptor. CCR7 is expressed in a variety of lymphoid tissues. Its physiological functions mainly include promoting the migration of T cells to secondary lymphoid tissues. CCR7 can also promote the maturation of antigen presenting cells. High expression of CCR7 is found in many hematologic cancers, including CLL, NHL, and a variety of T-cell carcinomas. CCR7 has two receptors, CCL19 and CCL21. When the receptor binds to CCR7, CCR7 can induce T cell migration to lymph nodes and to the central nervous system. CCR7 promotes tumor cell survival and proliferation in tumors. Its over-expression suggests lymphatic metastasis of tumors and thus will also affect prognosis, and the survival of cancer patients.
The meeting reported that the CCR7 antibody CAP-100 was effective in inhibiting tumor cell migration in patients with CLL, B-cell NHL, and T-cell carcinoma. Animal experiments also showed that CAP-100 could inhibit the metastasis of CCR7-positive cells to lymph nodes and also inhibit the survival of CCR7-positive CLL cells. CAP-100 was able to significantly inhibit tumor growth and to prolong survival of mice in murine B-NHL and CLL models. Clinical trials on CAP-100 used alone or in combination with other drugs will begin soon and we will continue to follow.
Source: 2019 ASCO Abstract No: e19008
09
Small molecule inhibitors targeting the CH1 region of P300/CBP can inhibit the growth of prostate cancer

Inthera Bioscience
P300/CBP is a co-transcriptional activator complex that functions to loosen chromosomes through the activity of its own histone acetyltransferases while recruiting other transcription factors and RNA polymerases to promote gene expression. P300/CBP is often highly expressed in prostate cancer and is associated with prognosis. No successful examples of small molecules targeting the bromo region and histone acetyltransferase region have been found up till now.
This conference reported that inhibitors of small molecule P300/CBP targeting the CH1 region showed significant anti-tumor activity in a variety of prostate cancer cells, with significant down regulation of androgen receptor related genes and cell cycle related genes. Inhibitors can significantly inhibit tumor growth in Enzalutamide-resistant prostate cancer animal models. Therefore, in prostate cancer, the combination of inhibitors of p300/CBP and AR signaling will have broad prospects. We look forward to subsequent clinical results.
Source: 2019 ASCO Abstract No: 3105